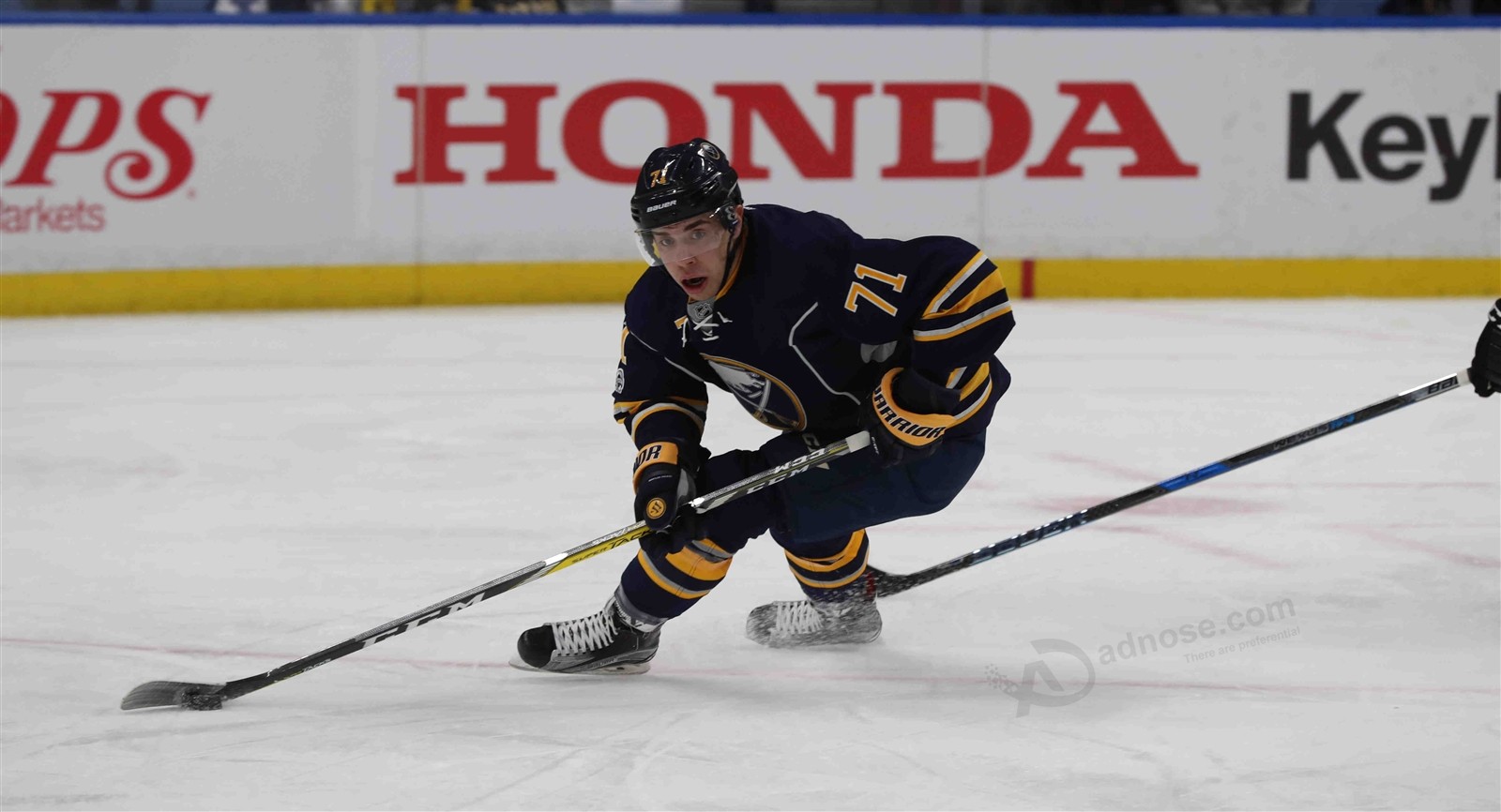 Evan Rodrigues is doing something that Buffalo Sabres call-ups simply don't do.
He's producing.
In his first three games since arriving from Rochester, Rodrigues has two goals and three points. That's an impressive start anywhere. In Buffalo, it's especially noteworthy.

The shuttle from Rochester to Buffalo has been busy since the start of the 2015-16 season. The Sabres have called up 17 forwards, giving them a combined 227 games.

They've responded with just 24 goals and 21 assists.

If Rodrigues can extend his point streak to three straight games Tuesday when Buffalo hosts Ottawa, he'll become the first recalled player to do so during the three-season slump.

"For my first three games of the year here, it's nice to step in and play good minutes right away," Rodrigues said Monday in KeyBank Center. "That definitely gives me a pat on the back and a little bit more confidence to just go out, play my game and believe in myself. If I play the right way, good things will happen."

After failing to record a point in his season debut, Rodrigues earned an assist Friday in Chicago and scored both goals during Sunday's 3-2 overtime loss in St. Louis. He centered for Scott Wilson and Sam Reinhart and skated 16:29, including 4:22 on the power play. He's on the penalty-kill unit, too.

"Evan's been terrific since he's been back," coach Phil Housley said. "It's good to have him down the middle contributing, more than just scoring goals."

Scoring matters, though, especially for guys coming up from Rochester. They're not expected to take over the top line, but any production is nice.

Instead, the Sabres have seen little to no offense from the likes of Cal O'Reilly (three goals, five assists in 31 games), William Carrier (five goals, three assists in 41 games), Justin Bailey (four goals, three assists in 39 games), Tim Schaller (one goal, two assists in 17 games), Dan Catenacci (no points in 11 games) and Kyle Criscuolo (no points in eight).

Rodrigues is on the list, too. After starting last season with the Amerks, he recorded four goals and two assists in 30 games with Buffalo.

The 24-year-old looks like a new man this year.

"I have a lot more confidence this year compared to last year," Rodrigues said. "They're giving me a good chance, and I just have to take full advantage of it and continue to believe in myself and continue to put in the work. If I do that, I think I'll have a good year."

Rodrigues had a chance to make the opening-night roster, but it disintegrated when he suffered a broken hand Sept. 22 during the third preseason game. He finally opened the season Nov. 17 in Rochester, and he recorded five goals and 10 points in eight games.

The Sabres recalled him last week, and the production continued."It took a couple games just to get control of my hand, get the strength back," Rodrigues said. "But once I got the first couple under my belt, I felt great. It felt like I was dominating, controlling the play and controlling the puck."I'm just trying to translate that into here, and I think I've done a pretty good job of that so far."
He's already tied for eighth on the team in goals, though that's an indictment of the team as a whole. The Sabres are still last in the NHL in scoring at 2.13 goals per game.
"We'd like to have more production from everybody," Housley said.
That includes Rodrigues' fellow call-up, Hudson Fasching. The winger has no points in four games and skated a team-low 6:47 against St. Louis.
"Hudson had a really good spark for us in Colorado using his speed, using his size, the physical element to his game," Housley said. "He just got a little bit away from that, and as a result his minutes went down.
"For him, it's just being that net-front presence and being tough to play against down low, getting his body over the puck and wearing other teams down in their own zone.
"Hudson's a terrific person, a really good competitor. It's everything we want in Buffalo, and he's going to get another opportunity."