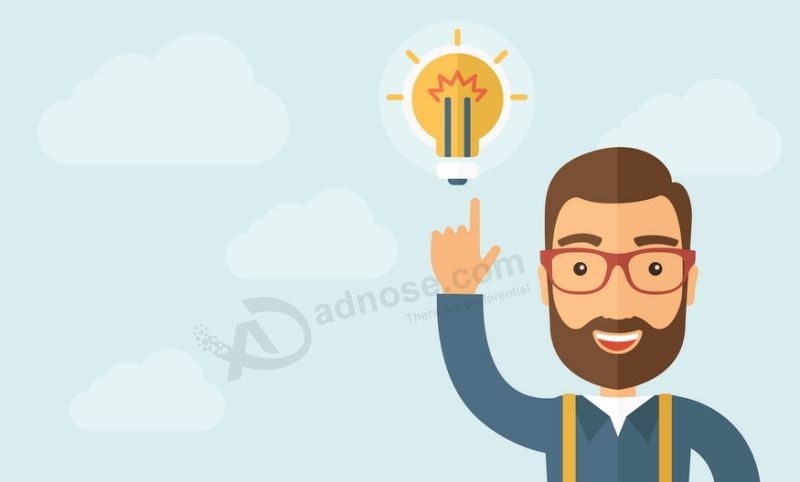 For Immediate Release
Chicago, IL – January 22, 2019 – Zacks.com announces the list of stocks featured in the Analyst Blog. Every day the Zacks Equity Research analysts discuss the latest news and events impacting stocks and the financial markets. Stocks recently featured in the blog include: salesforce.com, inc. CRM, Amazon.com, Inc. AMZN, Intel Corporation INTC, NVIDIA Corporation NVDA and Microsoft Corporation MSFT.
Here are highlights from Monday's Analyst Blog:
5 Fast-Growing A.I. Stocks to Buy for 2019
Artificial intelligence (AI) continues to be red hot, with its influence growing on various industries throughout the world.
AI helps improve almost everything, including advertising, healthcare, robotics, retail, video streaming, gaming and urban development, to name a few. AI expert Andrew Ng, in fact, had compared AI to the next electricity saying that "just as electricity transformed almost everything 100 years ago, today I actually have a hard time thinking of an industry that I don't think AI will transform in the next several years."
It is now widely used in autonomous cars or smart electronic gadgets, which should help AI stocks see more ups than downs in the near future. Lest we forget, AI spending will see an average compounded annual rate of 18% to $383.5 billion by 2020, per Gartner estimates. Several Wall Street analysts expect AI-related revenues to climb from an estimated $7.35 billion last year to nearly $90 billion in 2025, primarily on the evolution of self-driven cars and smart devices.
With AI here to stay, let us look at the top five AI stocks that investors could benefit from.
salesforce.com Makes Big Leap
Cloud computing behemoth, salesforce.com, inc. offers relationship management services to more than 100,000 customers. More importantly, the company is now focusing on AI and has made substantial progress with the launch of Einstein Analytics. The app can spontaneously analyze a wide number of data groupings to surface predictive insights and prescriptive recommendations. Einstein Analytics currently comes up with almost 2 billion predictions a day, added Monness Crespi analyst Brian White.
salesforce has announced two big partnerships with Amazon.com, Inc.'s AI platform Connect and IBM's Watson. The company currently has a Zacks Rank #2 (Buy).
The Zacks Consensus Estimate for its current-year earnings has moved up almost 4% in the past 60 days. The stock's estimated earnings growth rate for the current year is 93.3%, way higher than the Computer - Software industry's projected gain of 10.7%. The company has outperformed the broader industry so far this year (+11.3% vs +7.3%).
Intel's Big Chip Opening
Intel Corporationis known for its long dividend payment history. It is one of the best dividend payers, by the way, in the entire tech industry and has consistently raised the dividend payout over the years. Now, Intel's venture into AI should certainly boost dividend growth. In 2018, the company sold $1 billion worth of AI chips, which is projected to generate a solid $10 billion in sales by 2022.
Intel has made solid advances in AI-centric markets. Since the acquisition of the Mobileye, it is much into the self-driving space. The company is also providing chips to Alphabet's self-driving subsidiary, Waymo. Looking ahead, Intel is planning to launch a commercial self-driving taxi service along with Volkswagen in Israel.
The company currently has a Zacks Rank #2. The Zacks Consensus Estimate for its current-year earnings has risen 9.7% in the past 90 days. The company's expected earnings growth for the current quarter and year are an encouraging 12.9% and 30.9%, respectively. The stock has, in fact, gained 7.5% in the last one-year period, while the Semiconductor - General industry has lost 12.1%.
NVIDIA & Machine Learning Services
NVIDIA Corporation's graphics processing units are more or less used by all major tech firms to help their servers implement machine learning services, which is an integral part of the broader AI market. NVIDIA defines machine learning as "the practice of using algorithms to parse data, learn from it, and then make a determination or prediction about something in the world."
NVIDIA is actively involved in the autonomous vehicles industry, which is expected to hit a worth of $60 billion by 2035. This Zacks Rank #3 (Hold) company's estimated earnings growth for the current year is 47.2%, higher than the Semiconductor – General industry's projected gain of 34.2%. The company, by the by, has outperformed the broader industry on a year-to-date basis (+17.5% vs +7.5%). You can see the complete list of today's Zacks #1 Rank stocks here.