Stainless steel hook can be hung on the back of the door, It can be used for hanging towels, clothes, bags etc. Make full use of the space behind the door, Must be a good helper at home.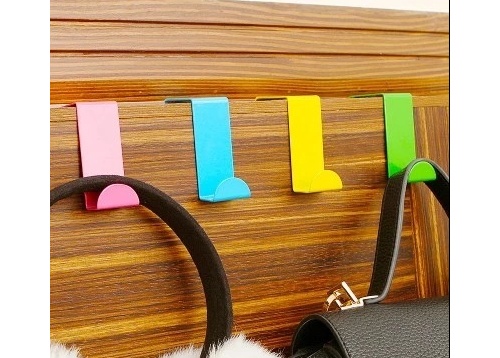 Color: blue, yellow, pink and green(Can be customized)
Size: Length:5.6cm Width:2.5cm
Material: stainless steel, high quality material, strong and durable
Weigt:60g
Hooks can be hung on the back of the door, According to the thickness of the door, both sides can be hung, as long as it doesn't affect the convenience of use.
No nailing, convenient and durable, No damage to the door.
ADnose gathers multiple hook manufacturers & suppliers, variety products, Here are some items of the stainless steel hooks we recommend.
bathroom hanger over the shower door towel hook
Different colors&finish flower shape hook
201 stainless steel cheapest s hooks