There are many different kinds of flags. Such as
National flag
, Beach flag, Car window flags, Advertising
flags
, etc. Widely used in business cooperation, outdoor activities, advertising, exhibition, product promotion, events, etc.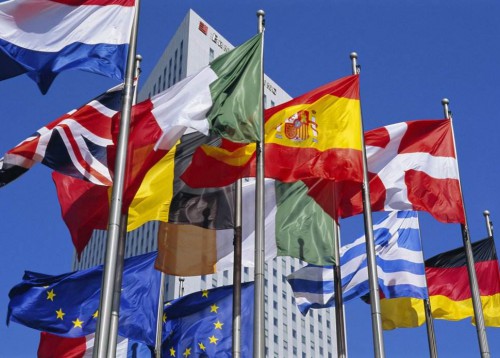 1)The technology of flag printing is mainly include two types, manual printing and digital printing , the color is single of manual printing, and varied colorful of digital printing.
Manual printing also called screen printing, is the oldest printing technology. It can print only single color . Varied Color, photos etc. can not be printed. Present the manual printing mainly used in the decoration of signs, billboards, road signs, nameplate, porcelain, furniture and the printing of metal products.
With the pace of life speeds up, advertising is more and more eager to newness. Invariable monochromatic flag advertisement content already can't hook up the audience's desire to read. For this user need to print all sorts of color design, photographs, personalized design on to the flag, appeal audience's reading desire, so as to achieve better propaganda effect and purpose. The content of the banner also become more and more creative and fresh.
2) To meet the needs of users and the market, more and more digital printing technology have born. Digital printing technology for flag will completely solve the problem that traditional manual printing can not complete. Digital printing not only can make high-definition color banners, cloth printing, individuality design, etc. Small batch, individuation, multispecies can also be accepted.
Spray printing image vivid and colorful, After printed, the fabric will be colorful, good penetration effect , No chromatic aberration on double sides, also has the advantages of waterproof, sun block. Special material also has the performance of wind-resistant. Is the best choice for flag printing.
Commonly used banner size for National flag as below:
| | | | | |
| --- | --- | --- | --- | --- |
| No. | Item | Length(cm) | Width(cm) | Material |
| 1 | 1#flag | 288 | 192 | 100 D polyester fibre |
| 2 | 2#flag | 240 | 160 | 100 D polyester fibre |
| 3 | 3#flag | 192 | 128 | 100 D polyester fibre |
| 4 | 4#flag | 144 | 96 | 100 D polyester fibre |
| 5 | 5#flag | 96 | 64 | 100 D polyester fibre |
Size of tour-guiding flags as below:
1#flag 192cm*288cm;
2#flag 160*240cm;
3#flag 128*192cm;
4#flag 96*144cm;
5#flag 64cm*95cm;
6#flag 40cm*60cm etc.
Feather flag normally use vinyl for raw materials now, To achieve the purpose of environmental protection.
Size for 3m feather flag: 60cm*120cm、60cm*90cm、50cm*150cm、60cm*160cm.(can also be customized)
Size for 5m feather flag: 120cm*400cm、120cm*350cm、100cm*400cm、100cm*350cm、120cm*380cm、100cm*380cm (can also be customized)
Size for Corporate Emblem flag as below:
1#flag 288cm × 192cm;
2#flag 240cm × 160cm;
3#flag 192cm × 128cm;
4#flag 144cm × 96cm;
5#flag 96cm × 64cm;
6#flag 30cm × 20cm;
7#flag 21cm × 14cm;
8#flag 15cm × 10cm
Size for meeting room flag:
3#flag 128cm*192cm;
4#flag 96cm*144cm
Size for Team Pennant:
96*144(4#flag)、128*192(3#flag)
The base is difference for the different size of flag, the size, thickness, weight of pole also need to according to the specific size of flag.
Many manufacturers joined
adnose.com
, making us more competitive, more extensive product applications.