Recently, the Ministry of Commerce, the Cyberspace Administration of China and the National Development and Reform Commission issued the "14th Five-Year Plan for e-commerce Development" (" Plan "), which clarified the development direction and tasks of China's e-commerce during the 14th Five-year Plan period. According to the plan, by 2025, China's e-commerce transaction volume is expected to reach 46 trillion yuan, the country's online retail sales are expected to reach 17 trillion yuan, and the cross-border e-commerce transaction volume is expected to reach 2.5 trillion yuan.
The development of e-commerce is inseparable from the change of consumer habits.
Man Lingshan, from Qingdao, Shandong Province, said she spends more and more time shopping online but less and less offline. In the process of shopping, my focus has changed from focusing only on product style to digging deeper into the technical parameters, efficacy and discounts of related products. "Nowadays, most of the products you see online are relatively flat. "In the future, with the popularity of VR (virtual reality) technology, I think it will be more convenient if I can show myself trying on clothes in a more three-dimensional way." She said.
For Zhang Jingjing, who lives in Handan, Hebei province, the change in consumption habits brought about by e-commerce is also reflected offline. "For me, in addition to more online shopping, the most obvious change is that even when I go online to shop, I will always open my mobile phone, check the prices of products on online shopping platforms, compare them, and buy where it is good." 'The biggest difference between online shopping and offline shopping is that offline shopping can be obtained immediately, while online shopping has a logistical lag,' Ms. Zhang said. In the future, she hopes, it would be better if delivery could be faster according to customers' needs.
China's online retail market has seen steady improvement since the beginning of this year, said Shu Jutting, spokesperson for the Ministry of Commerce. China's online retail sales reached 9.19 trillion yuan in the first three quarters, up 18.5 percent year-on-year, according to the National Bureau of Statistics. Among them, the online retail sales of physical goods reached 7.50 trillion yuan, up 15.2% year on year, accounting for 23.6% of the total retail sales of consumer goods, and contributing 22.1% to the growth of total retail sales of consumer goods, a steady increase for six consecutive months.
Tianyan data show that during the 13th Five-Year Plan period, the number of E-commerce related enterprises in China showed a rapid growth trend, with an average annual growth of about 759,000 enterprises, and exceeded 1 million for the first time in 2020, hitting the highest annual number of registered enterprises. At present, there are about 7.28 million enterprises in China whose business scope explicitly includes e-commerce, online retail, cross-border e-commerce or Internet sales and whose status is in operation, existing, moving in or moving out. More than 90% of them have been established in the past five years, and about 71% are in wholesale and retail. In terms of geographical distribution, there are more e-commerce enterprises in Fujian, Guangdong, Zhejiang, Shandong and Jiangxi. "In terms of data, China's e-commerce has maintained rapid development with the booming digital economy and consumption upgrading on the demand side." Tian Ye Research institute analyst Chen Return told the Reporter.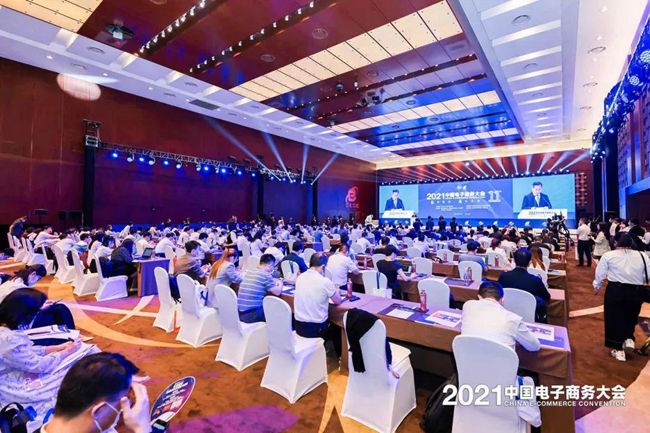 The introduction of the Plan provides more powerful policy support for the future development of e-commerce. According to the official of the E-commerce Department of the Ministry of Commerce, the Plan mainly reflects the following four aspects:
First, it further clarified the new mission of e-commerce in the new era of national economic and social development. Second, the establishment of new e-commerce development principles and policy guidance. Third, it has carried out the beneficial exploration of the development index system of e-commerce. Fourthly, it constructs the strategic framework for constructing the new development pattern of e-commerce services.
"At present, China's e-commerce has been deeply integrated into all areas of production and life, playing a pivotal role in the digital transformation of economic society." Shu jueting said that the plan makes comprehensive arrangements for the development of e-commerce during the 14th Five-Year Plan period, which is of great significance for guiding the high-quality development of e-commerce in China.